The Mike Church Show-The Lives Of The Saints Are The Best Superhero Stories There Are! Interview with Against The Grain Author Doug Grane.
Welcome to the Mike Church Show on www.crusadechannel.com Call the show 844-5CRUSADE
ONE TIME DONATION LINK – https://crusadechannel.com/donate-to-the-crusade-channel/
Crusade Channel Teaming Up With Epoch Times www.crusadechannel.com/epoch (affiliate link) If you have any issues that need to be resolved, please email Maggie O'Connell directly at sales@mikechurch.com or Candace her personal email candace@mikechurch.com
Do business with those that do business with us. BullDog Kia have been with us since day one of Veritas Radio Network and the Crusade Channel. Get your Kia today from the fine folks at BullDog Kia in Atlanta Georgia.
SPECIAL GUEST – Author Doug Grane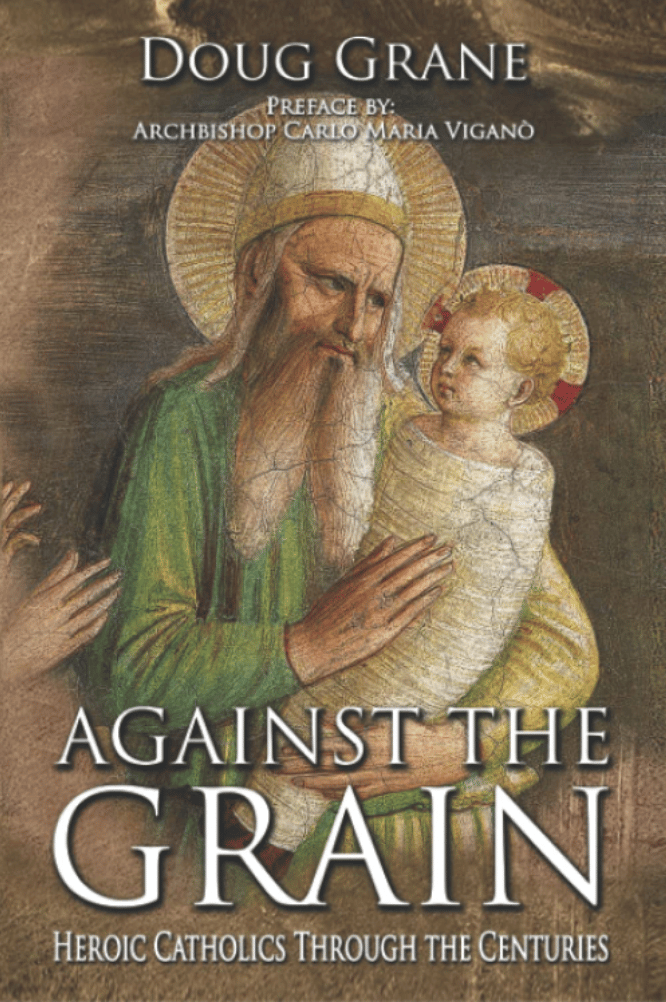 Author of Against the Grain: Heroic Catholics Through The Centuries
Saint Polycarp
Saint Ann
Saint Martha

Saint Thomas Becket
President Donald Trump issued a Saint Thomas Becket proclamation. It dealt with religious liberty.
HEADLINE: Proclamation on 850th Anniversary of the Martyrdom of Saint Thomas Becket from WH Archives
You increase your personal sanctity.
When people see vice the counter to that is virtue.
We are searching for people who lived lives of heroic virtue – that is why the superhero movies are so popular these days.
Saint Roch – I attached Humility to him
Saint Carlo – I attached him b/c he had a great devotion to Our Lord and the Blessed Sacrament I paired him w/ JOY. He was very similar to Blessed Pierre from 100 years ago before him. He was only 14 at the time of death.
BRAVE BROWSER: Now you can support the Crusade Channel without spending a DIME! Simply use the url to download the BRAVE browser and WE get credit: http://brave.com/mik060
We can earn up to $50,000 for the downloads if our listeners use this browser.
7:15am cst
Welcome back to The Mike Church Show! Call the Crusade Channel at 844-5CRUSADE! Join our FREE LIVE chatroom where you can chat with fellow Crusaders.
Podcast: Play in new window | Download (52.4MB) | Embed