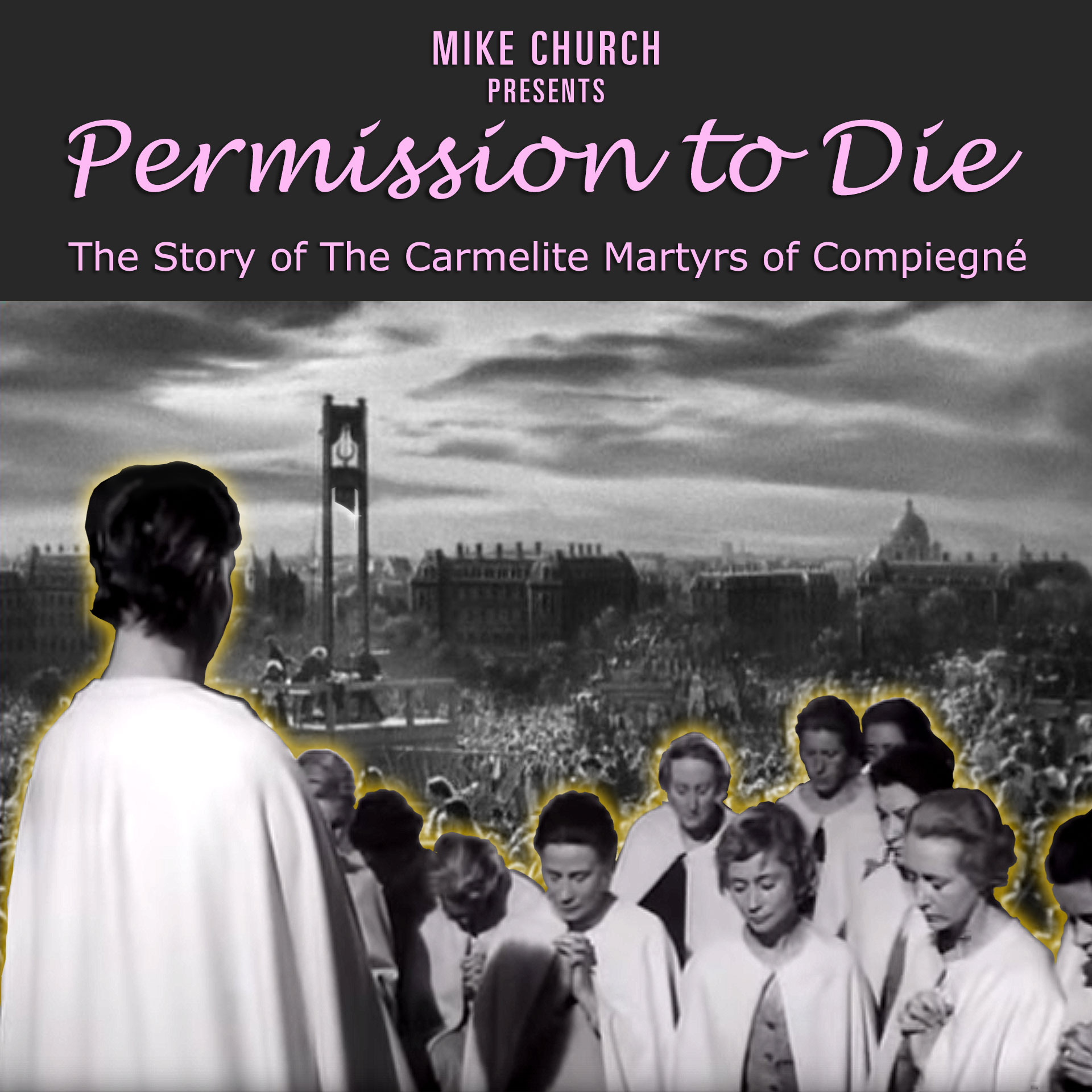 Date
Jul 13 - 24 2023
Expired!
"Permission To Die" – Debuts on CRUSADE Max
CRUSADE MAX DEBUT 10, July, 2023!
Mike Church narrates the epic tale of the ultimate sacrifice offered by 16 Carmelite nuns on 17 July, 1794, on the guillotine scaffold. When this feature debuted on The CRUSADE Channel on Tuesday evening, 17 July many listeners were moved to tears, you will be too.
"During the executions, no sounds could be heard save the sisters' singing Veni Creator Spiritus, their chorus reduced one by one, and the remorseless slicing of the guillotine." – From Permission to Die
In Permission To Die, Writer, Director Mike Church – The Spirit of '76, The Nativity of Mary – brings to life one of the least know tales of martyrdom in the Christian world. Starring the voice talent of Jess Mosher – The Nativity of Mary, The Road to Independence – Celeste Youngblood and Church as Narrator, Permission to Die is a bone-chilling reminder of what happens when a civilization tries to exterminate the practice of the Catholic Faith and the heroic martyrs God raises up to counteract this evil.

Set in France during the most horrific days of the French Revolution, The Great Terror, Permission to Die tells the tragic story of the Sisters of the Carmel at Compiegne, France.